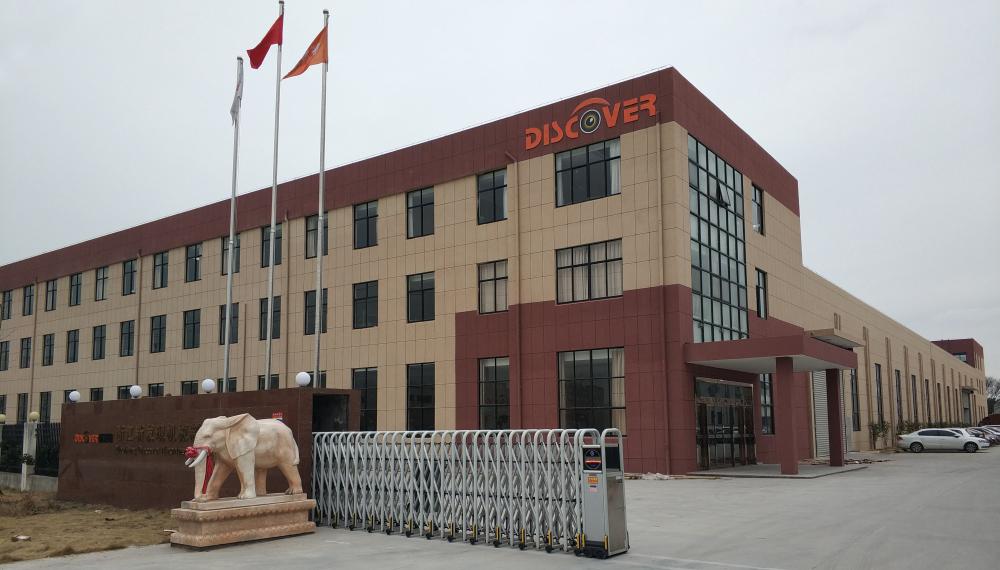 Company Profile
Zhejiang Discover Machinery Manufacturing Co., Ltd. founded in 1998 is specialized in manufacturing paper cup machine, paper bowl machine and related equipment. Most of machines provided by us have production rate of 90~140pcs/min. We provide service for all paper container manufacturers and all the machines are developed and designed by our technical team independently and have realized mass production in our factory. The paper container forming machine designed by us is widely applied to manufacture coffee cup, milk cup, cola cup, salad bowl, KFC family big box, popcorn bucket, bowl of instant noodles and so on.
Capacities
1. Variety of products
Now we have a complete set of paper container forming machine satisfied centralized purchasing of customers such as disposable paper cup forming machine, paper bowl machine, paper bowl forming machine, automatic paper cup packaging machine, double wall paper container making machine, etc.
2. Custom service
We can provide custom service according to your specific requirement of special paper cup, paper bowl, paper container equipment. We have already succeeded to help customers finish the design of straight wall paper cup forming machine, ripple wall paper cup making equipment, square paper cup forming machine, take away boxes with cover forming machine, etc.
3. Production capacity
Our factory is equipped with complete production equipment and can realize quantity production on the production line such as 11 pieces of American Hass machining center, 2 sets of American Hass turning center, 1 set of Japan Tsugami turning center, several digital controlled lathes and milling machines and so on, which ensures the high precision of our machines and parts. Now the cone angle precision can be controlled within 0.1° and position precision within 0.02mm, mounting hole size precision within 0.01mm and parallelism of two erection datum planes precision within 0.1mm.
4. Production experience
We have more than 20 years' experience on the manufacturing of paper cup forming machine. Most of operators of CNC machine tools are trained systematically in the American Hass company's training base and have more than 10 years of operation experience. Besides, the assembly workers also have more than 10 years of assembly experience and they are all skilled in mechanical machining, which is an important guarantee for high quality products.
5. Researching and developing capability
Discover Machinery has powerful researching and developing capability and we have cooperated with Tsinghua University for a long term. By now, we have acquired 12 invention patents and 50 utility model patents.
6. Quality guarantee
Quality inspector will inspect each machining station at any time in the manufacturing process. Additionally, common finished parts will perform strict sample inspection and important parts should be full-inspected. What's more, all the machines should be tested run before delivery and quality management board will perform second inspection before delivery.
7. Molds supply and custom
Our factory has mass of present molds for the requirement of customers. In addition to standard matching molds, we can also help them custom their own molds based on their demands.
8. Our customers
Our paper cup/container machines have exported to The United States, Japan, South Korea, Australia, Russia, Mexico and other countries. We have manufacture for over 1000 pieces of equipment from 2005 to 2015.
History
From 1998 to 2004, we manufacture special equipment, automatic machinery and all kinds of molds.
From 2005 to 2006, we produce low speed paper cup forming machine.
From 2007 to 2008, we develop medium speed paper cup machine.
In December 2008, after a series of testing, we manufacture the first generation paper cup machine with stable performance and high efficiency.
From 2010 to 2013, we dedicate to manufacture second generation medium speed paper cup forming machine.
In 2013, we develop and manufacture inspecting paper container machine.
In 2014, we design a new type efficient medium paper cup machine with great effort.
In 2015, we develop new products such as creasing machine, cupcake cup machine, packaging machine, etc.