All kinds of paper cup forming machine and paper bowl forming machine of Discover Machinery are all designed independently by our team. In order to enhance independent innovation ability and market core competitiveness, we build cooperative relationship with Tsinghua University (famous university in China). Doctor majored in machinery of Tsinghua University comes to our R&D Center and discusses and develops new products with our technicians. Therefore, if you are not satisfied with the existing machine type, you can contact us and we will do our best to provide custom service for you. We can design and manufacture special paper cup, paper bowl, paper container forming machine based on the customer's requirement such as straight wall paper cup, take away boxes with cover and handle, square cup, big dinning bowl, ripple wall paper cup, cupcake cup and so on.
If you need custom paper container forming machine, you can send the design drawing or sample of paper cup and paper container to us. We will give you a clear reply whether the special type you needed can be manufactured within five working days after receiving your specific requirement.
Customer case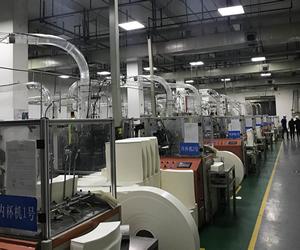 1. The design of cupcake cup
We are dedicated to manufacture custom paper container manufacturing equipment with special design for customers.

In 2016, one Irish customer came to our company with a design idea for paper cup. But this type of cup is different from traditional paper cup, the cup handle part can be folded to form a cover connected with cup body. This paper cup adopts fan-shaped paper as raw material and the forming of cup is more difficult. We improve original design of paper cup forming machine and design special molds matching for the machine and finally we successfully develop this special design paper cup forming machine.
In the more than 2 years of cooperation with customers, they have many new requirements according to the demands from market. Based on our powerful design and development ability, we do our best to provide support and improve manufacture equipment. Now this kind of paper cup have been widely applied in the market and gets good feedback.
---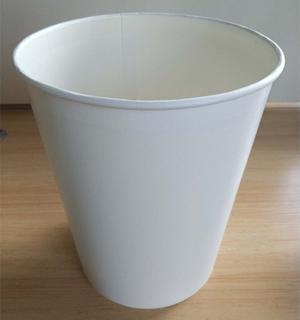 2. KFC 10 L family big box
At the end of 2017, KFC pushes out new type of family big box, which uses 10 L paper container larger than previous family big box. This 10L paper container is manufactured with our machines. Most of paper cup and paper container have nearly specification and capacity, which are easiest for manufacturing in the technology process and have lowest requirement on the manufacturing machine. But, when the capacity is larger, the requirement of forming machine is stricter and the difficult of forming, conglutinating and keep dimension accuracy is bigger.
In 2017, Discover Machinery uses more than half of years to design new forming machine for KFC new family big box. During this time, we go through many times of testing, improving, testing with great effort and finally we meet the requirement and finish the development of the special paper container forming machine. We make our contribution to help KFC push out new products smoothly in the end of 2017.