Application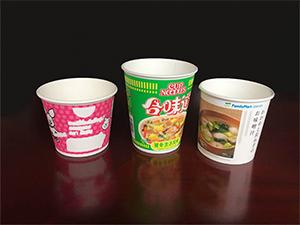 The middle speed paper container/dining bowl forming machine with production speed of 75~85pcs/min and capacity of 16~46oz(145~1334ml), which has widespread use on the production of paper bowl for instant noodles, soup, etc.

Common type: H: 40-135
h: 3-15
D: 115-150
d: 85-120
Lengthen type: H: 40-180
h: 3-15
D: 115-150
d: 85-120
Parameter
Paper cup capacity
16-46oz
Paper cup dimension
(D)φ115-150mm (H)40-180mm
(d)φ85-120mm (h)3-15mm
Production speed
75-85pcs/min
Weight
4500 kg
Power supply
three-phase 380V
Total power
21.6KW
Air consumption
0.4cube/min
Dimension of machine
L2565*W1775*H1600mm Lengthen type:L2795*W2025*H1600mm
Dimension of collecting table


Paper gram weight
210-350gsm(optional)
Paper type
single PE/double PE(optional)
Inspecting equipment
ordered separately
Paper sheet conveyor
ordered separately
Control panel
7 inch
Paper bowl forming process

Placing paper sheet
Side wall sealing
Cylindrical bowl placing
Oil silicon lubrication
Bottom paper feeding
Bottom paper punching
First pre-heating
Bottom curling
Second main heating
Knurling
Paper bowl dropping
Curling bottom
Curling top bowl
Discharge of finished bowl
Details of Middle Speed Paper Container / Dining Bowl Forming Machine
Advantage
1. Integral type mould base frame
Most of equipment adopt non-integral type mould base frame structure and have the problem of less enough precision. Discover Machinery adopts integral type mould base frame design, which has very high precision and longer service life.
2. Manipulator cup transferring mechanism
Traditionally, paper cup adopts free-falling method in the machining process. Now, we improve this method with three clear steps of cup receiving, overturning and cup lifting, which can improve production rate and stability during the manufacturing process greatly.
3. Gear transmission
The paper container forming machine adopts gear transmission mechanism and is not easy to dislocated. It is beneficial for more stable working state especially for continuous production.
4. Open-type indexing box
Our paper container machine is equipped with open-type indexing box, which is featured as higher precision, quicker speed, and also more convenient for maintenance.
5. Paper cup bottom heating system
As we all know, bottom heating before curling and forming of paper cup is a very important procedure. We adopt Switzerland Leister heating device ensuring heating process is very stable.
6. Oil lubricating system
In order to ensure paper cup machine in good lubrication condition in the working process, timing and quantitative lubricating oil can be realized by automatic program controlling.
7. Integral base frame design
The whole machine is designed with box structure and is easy for operation and maintenance.
Dimension diagram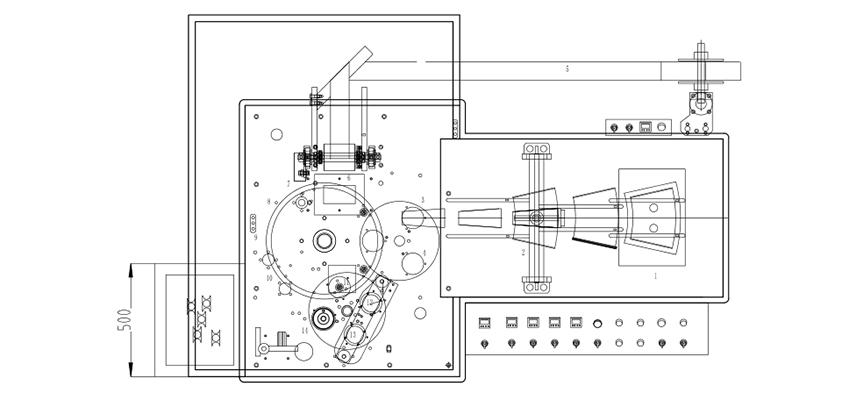 Our company is specialized in manufacturing disposable paper cup/container machines, we are a leading recycle paper container manufacturer, offer paper cup forming machine for coffee cup makers and water paper cup makers, and offer paper dining bowl making machine since 1998, we have made completed lines for making quality disposable paper cup and bowl machines, also we are offering the custom molds to match the machines.
Index
paper cup machine, paper container machine, paper cup making machine, coffee cup machine