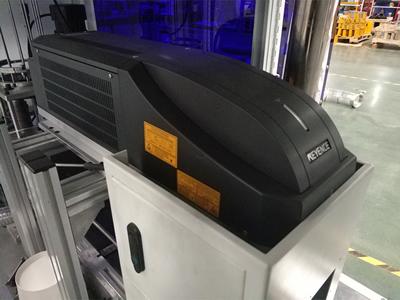 We are professional manufacturer of all kinds of disposable paper container forming machine, which is widely applied to manufacture coffee cup, cola cup, milk tea cup, paper bowl of instant noodles, etc.
The paper cup laser labelling and marking machine is an optional auxiliary equipment of paper container forming machine, which can be installed beside paper cup inspecting machine and be used to print the code and production date and other information.
We choose Japan Keyence laser labeling machine.
Our company is specialized in manufacturing disposable paper cup/container machines, we are a leading recycle paper container manufacturer, offer paper cup forming machine for coffee cup makers and water paper cup makers, and offer paper dining bowl making machine since 1998, we have made completed lines for making quality disposable paper cup and bowl machines, also we are offering the custom molds to match the machines.
Index
paper cup machine, paper container machine, paper cup making machine, coffee cup machine